Taxi Service in Tamil Nadu
Tourist Taxi Service in Tamil Nadu, India
Tamil Nadu is a state in South India known for its rich cultural heritage, diverse landscape, and beautiful temples. There are many reasons to visit Tamil Nadu, including the Chola-era heritage sites, sacred temples, imposing wildlife parks, and gorgeous landscapes that make you feel connected to this Indian tourist destination.
Spirituality can be found in India's temples, serenity on its beaches and hill stations, wilderness in its national parks, joy during festivals and art forms, and authenticity through delectable cuisines. we offers Tamilnadu taxi service from Chennai ,Madurai, Coimbatore and Ooty.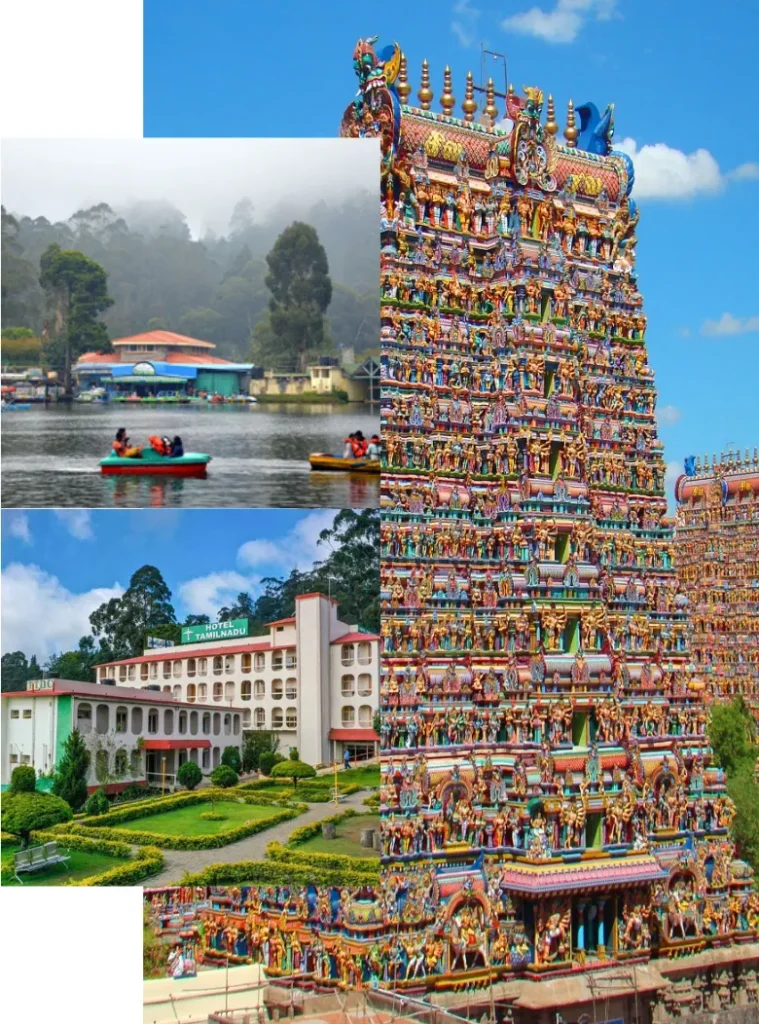 Tourist Taxi Cabs in Kerala, India
Kerala Holiday taxi offers the best taxi service in Tamilnadu with wide range of fleets available with us. Sedan, SUV, Force tempo travellers are available with us.