Pilgrim Taxi Services is a division of Kerala Holiday Taxis. Pilgrim taxi services provides you with world-class service to help you safely and comfortably enjoy your visit to Sabarimala, Guruvayur, and Thripati Darshan. Our airport shuttle service helps you get to your destination quickly and conveniently. We are committed to providing you excellent customer care and ensuring that all your needs are met during your stay in India.  Call us today for more information!
Sabarimala is one of the most sacred Hindu shrines in India. It is located in a dense forest at an altitude of 914 meters (3000 ft) and can only be reached by a trekking journey from Pampa, which has been made easy by our team.
The temple is open from October 16th through November 18th every year and sees millions of devotees congregating for a ritual bath on Makara Sankranti day, which marks the beginning of the new year according to Hindu Calendar.
We would be happy to provide you with personalised taxi service for your journey to Sabarimala Temple. Our drivers are experts in navigating these roads that are closed off for vehicles during the pilgrimage season.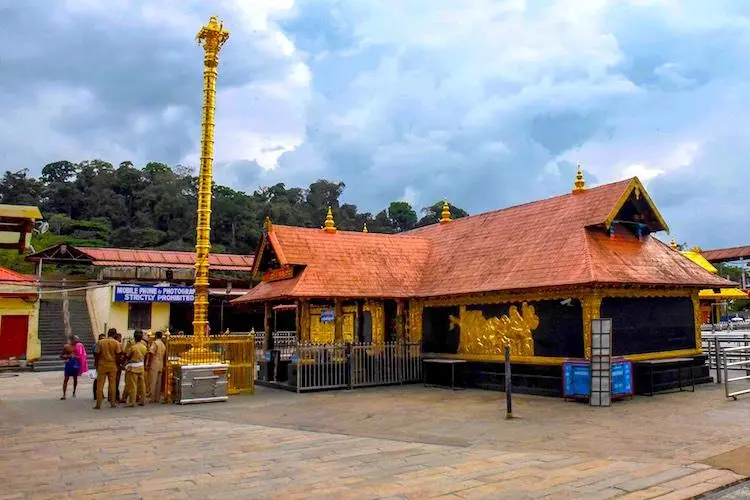 Guruvayur is one of the most famous religious places in India. It is a city situated in Thrissur District in Kerala, South India. The temple town has an important significance for Hindus as it was here that Lord Krishna's son was born.
Guruvayur Taxi Service from Kottapadi Travel will take you to all these interesting places and make your trip memorable. Let us know if you want us to book a hotel for you too on your trip so that you don't have to worry about anything but enjoying yourself! We would love to help you plan your tour packages or honeymoon plans- just tell us what you need and we will make sure we provide everything else.
Kerala Holiday Taxi provides TIRUPATI DARSHAN taxi service. We take you to all the temples in Tirumala, starting from Sri Ranganathaswamy Temple and ending at Sri Venkateshwara Temple. Visit any temple you want, enjoy your day there and then visit another temple on your way back.  
You can choose between a normal cab and an A/C one. If you are visiting Tirupati for the first time, we recommend taking a cab as they will know how to get around better than the locals do. You can choose between 1-2 people or 3-4 people car seats available for rental by our company.  Call us today for more information!